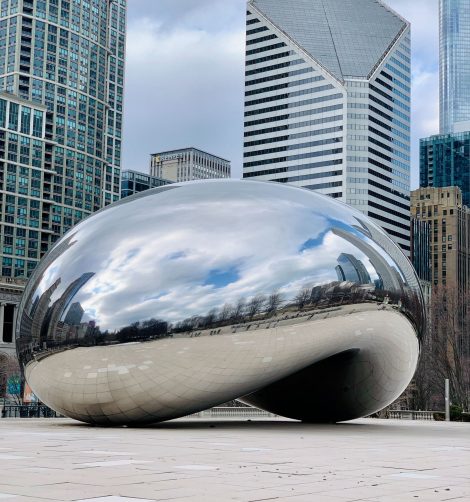 For over 20 years SPM Mould Polishing System has been designing, manufacturing and selling on the global markets its own technologies for polishing mechanical components.
SPM Mould Polishing System has a high degree of specialization and is a technological partner whose main objective is to offer its customers innovative and competitive solutions for every specific need.
A NEW CONCEPT OF POLISHING BEYOND THE REQUIREMENT
The best services in the industry
Solutions with the widest degree of

production flexibility
We believe flexibility is more important than productivity. This is why we want to offer solutions with the widest degree of production flexibility, allowing you to realize your imagination. With our extensive experience and know-how, we will support your imagination with our design and engineering skills to arrive at increasingly surprising solutions.
Reinvent super-finishing processes. Find out how SPM Mould Polishing System innovations help the world's leading companies simplify and streamline super-finishing processes and gain a competitive advantage. A good idea isn't enough without the right tools, that's why we provide the advice and complementary equipment to make it happen.
Shiny and smooth as glass
Take the polishing of your molds to a complete other level. Automate your polishing process with more efficiency and quality, all in one step.
In a sector that is always geared towards innovation and technological development, SPM Mould Polishing System finds perfect application with its continuous research and innovation of the concept of super-finishing.
We support the energy of the future. Increase efficiency in energy production, thanks to our super-finishing, reducing friction on any surface.
Performance and repeatability are the keywords that describe SPM's process capability in this sector.
As precise as a Swiss watch
The super-finishing of the gears is essential to reduce friction and wear on the surface, increase the life of the parts and improve the resistance to fatigue.
Listening to our customer, serving him and giving him maximum value.
Machines and systems for the
polishing of mechanical components
Its wide range of products includes machines and systems for polishing moulds for glass and plastic containers, as well as polishing systems for components of turbines and compressors in the Power and Aerospace sectors. It also provides support equipment for polishing applications.
The distinctive features of SPM Mould Polishing System have their origin in the know-how that has led the company to obtain different methods and process patents that allow to achieve high levels of surface quality that can hardly be obtained with similar or equivalent technologies.
SPM Mould Polishing System boasts business relationships with the largest and best manufacturers in the glass, power, aerospace, additive manufacturing and transmission sectors.
A solution for each industry
SPM Mould Polishing System can support the customer by choosing with him the production scenario that best meets his needs, taking into account key factors such as production costs, energy savings, space and flexibility.
Get better results by removing steps and complexity from your workflow.
Find out how the SPM polishing process can offer great benefits to your business.
Customization: thanks to a lean, dynamic and flexible structure, we develop customized products based on the specific needs of customer
Latest articles published
Follow our blog and stay updated on the latest news in our sectors
Latest articles published
Don't miss the latest SPM Muold Polishing System news on glass, oil, gas and aviation industry, Additing Manufacturing and transmission facilities.
News in
Glass
Aerospace
Power
Transmission